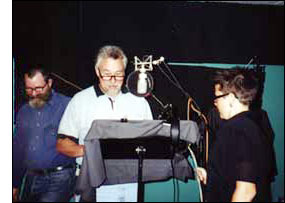 Santa Rosa, California. From my broadcast quality studio, I can send finished audio files directly to you in any format you need ... for those tight deadlines and quick turnarounds. You can count on me to capture your audience's attention and deliver a professional performance every time.

Emmy Award Nominated Narrator. I've recorded for the NFL, PBS, Korbel, The Mikado, Chevron, 7-11, Raley's, U.S. Air Force, Taco Bell, Oakland A's, Ford, Toyota, AT&T, KFTY Channel 50 in the North Bay and KPIX Channel 5 in San Francisco. Hey, why not you?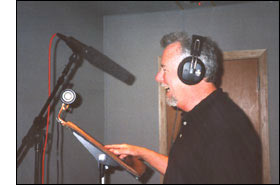 My Wicked Past: Successfully produced and directed over 2,000 commercials in California and across the country. Reported for CNN. Cast extras for Francis Ford Coppola. Performed at the Magic Castle in Hollywood. Played guitar on the Disney Channel.

What others say:

"You've got the voice of God."
Don Pitts - Legendary Hollywood Agent

"That guy could put me out of business."
Peter Coyote - Actor/Narrator

"If I had your voice I would have been on the Supreme Court."
Martine Miller - Sonoma County Public Defender

Thanks for stopping by. Cheers!